Want to embed a Powerpoint presentation in a page or a post? Like this?
Google Drive & Google Slides
You will need a Google Drive account to do this. Either upload the Powerpoint file to Drive or at it to your Drive folder on your computer.
Go to your list of files in Drive and open the file.
Click Open, then click Open again so it says "Open with Google Slides".


This will convert it to a Google Slide file and open it in Google Slides.
Go to File > Publish to Web
Publish Settings
Click on Embed and set the size and other settings. Click Publish.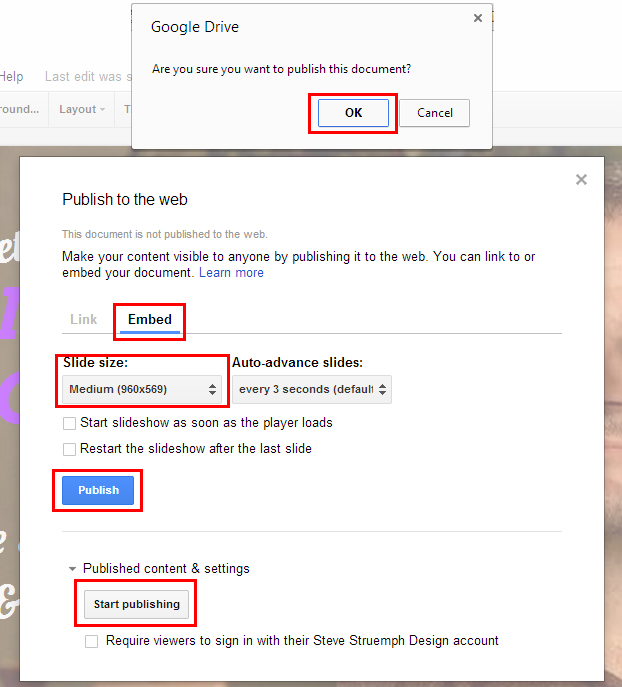 Grab the Embed Code
When you click Publish you will be presented with the embed code for WordPress. Copy the code.
Go to your WordPress page or post where you want to embed the presentation and make sure you are in the Text editing mode rather than Visual. Copy and paste the code to your editor and publish your page or post.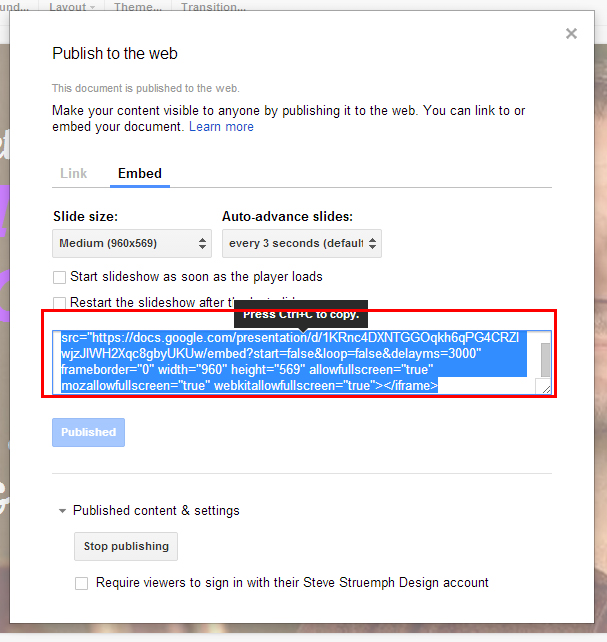 Set Privacy to Public
You might need to do this but I did just in case.
Go back to the file in Google Slides and with the file open, click the Share button in the upper right.
Then click More as seen below.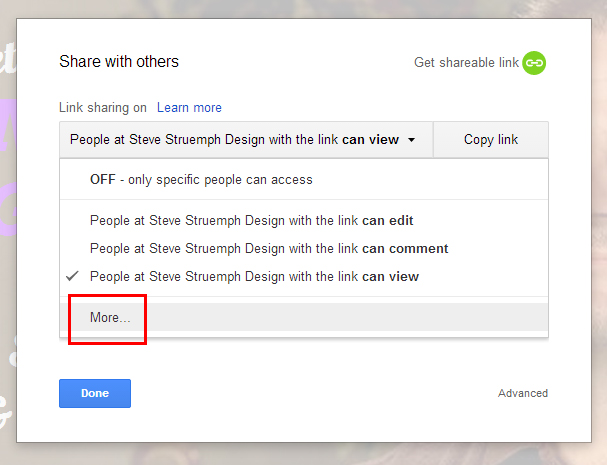 Choose the appropriate level of sharing. I set mine to Public on the web.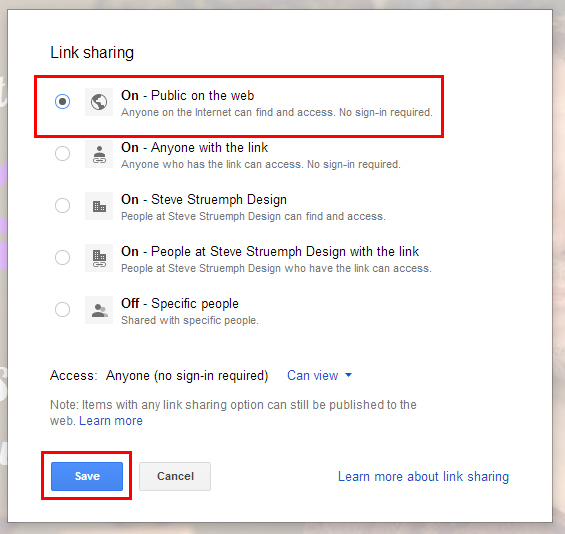 Navigate to your post in WordPress and you should have a nice, clean, Powerpoint presentation with navigation embedded right into your website.
Got questions on how to make this work? Feel free to leave a comment or contact me. Happy WordPressing :)