I recently restructured my website and did some housecleaning. Mostly content was being moved around and not necessarily deleted. Any time your website is updated search engines like Google, Bing, and Yahoo must re-index the content. Re-indexing will eventually happen as search engines automatically make their rounds however, it can take time before this happens on its own.
Notify Search Engines Of Updates to Your WordPress Website
I want to share with you a plugin for WordPress that will make this easy with a one-click notification to search engines. The Google Sitemap Generator plugin is described at WordPress.org as follows:
This plugin will generate a special XML sitemap which will help search engines like Google, Bing, Yahoo and Ask.com to better index your blog. With such a sitemap, it's much easier for the crawlers to see the complete structure of your site and retrieve it more efficiently. The plugin supports all kinds of WordPress generated pages as well as custom URLs. Additionally it notifies all major search engines every time you create a post about the new content.
How to Install
To install the plugin to your self-hosted WordPress website login to your dashboard, on the left click on Plugins then Add New.
Enter Google XML Sitemaps and click Search then click install now next to the first search result.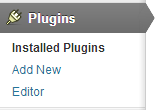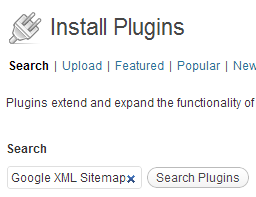 Build and Submit Your Sitemap
In your WordPress Dashboard, go to Settings and you will now see XML-Sitemap. There are several configuration options but for now you can leave the default settings. Near the top click on build your sitemap and you're done! Easy-peezy. If you make changes and want to re-submit your sitemap to the search engines navigate back to Settings > XML-Sitemap  and click on rebuild the sitemap.
Maintaining the Plugin
As with any plugin you will occasionally need to update it. WordPress will notify you and updating takes just one click.
As always if you ever have questions, suggestions, comments please leave them in the comments below or email me: [email protected].
I also customize plugins and can even create a completely custom plugin. Hit me up… facing website challenges and coming up with solutions for my clients is what I love to do.